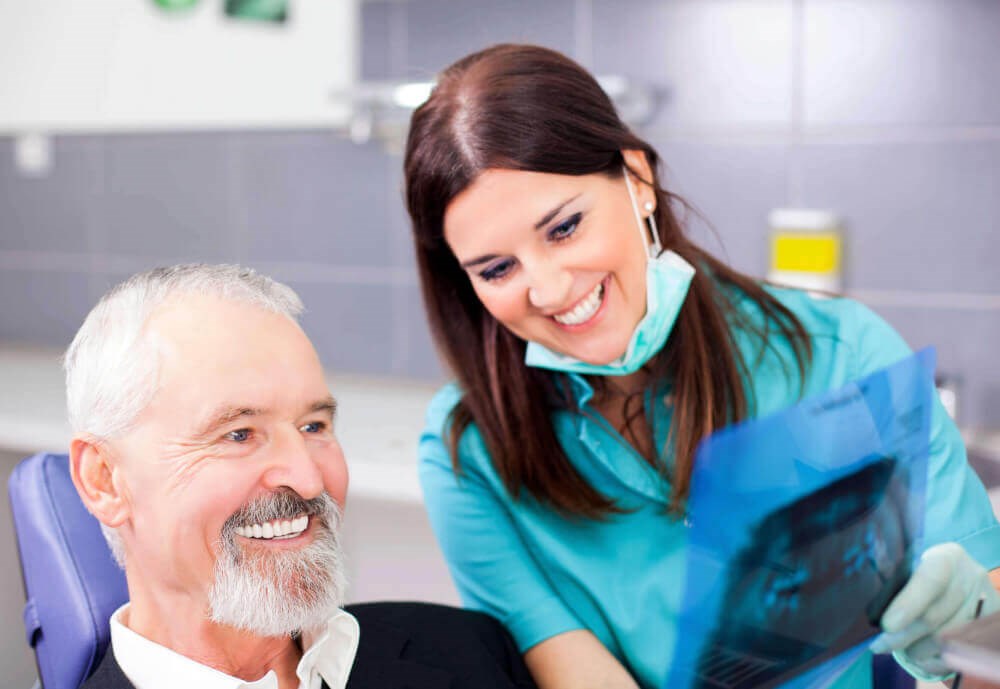 If you were born with a missing tooth, it might not have bothered you as much when you were younger. However, as an adult, having a missing tooth can be disheartening and may make you feel you feel self-conscious. Aside from being less willing to smile wide and flash your pearly whites, a missing tooth can cause the unsupported skin around your mouth to sag or look sunken, making you look older. So, imagine what it would be like to be able to eat, laugh, and even kiss with the confidence of knowing you do not have to worry about your teeth moving! SEDA Dental in Jupiter, FL specializes in dental implants, a treatment that can restore your missing tooth. If you were born with a missing tooth, our dental team can help revitalize your smile with a long-lasting dental solution.
Dental implants explained
An estimated 178 million Americans are missing at least one tooth – mostly due to decay, periodontal disease, or injury. Thanks to revolutionary advancements in the field of dentistry, dental implants provide a more fixed solution to the once only and semi-permanent choices of bridges and dentures. Dental implants are replacement tooth root with an option of permanent or removable replacement teeth that blend in to look and feel like your natural teeth. Some people may be unsure about dental implant surgery because they are concerned about complexity or pain. This belief is simply untrue. This common procedure has an enormous benefit. Dental implants can provide you with the closest thing to a real tooth, enhancing your daily life without the dreaded worry of removing your dentures or eating around a missing tooth.
Good candidates
Dental implants are an excellent solution for replacing one or multiple teeth. Used successfully for over 30 years, today they are the durable replacement tooth most often considered. Unlike a bridge or dentures, a dental implant is a longer-lasting, artificial root solution for missing teeth. The new artificial tooth (in most cases, a crown) fits onto the brand-new root providing a stable base that bonds with your natural bone. The crown itself is made to look like your own natural teeth and fits within your jaw structure. The end result is a tooth with a very organic look and feel. Good candidates for this life-changing procedure need healthy gums and a mature jawbone with enough bone to hold the implant.
Dental implants are even recommended as a preventive measure to stop further bone loss. In Jupiter, FL, our dental implant candidates must be willing to commit to taking good care of the implant and the surrounding tooth. Good oral hygiene includes daily brushing and regular visits to the dentist. However, not everyone is a candidate for a successful dental implant.
At-risk patients
It is essential to be open and honest with your dentist about your medical history. Certain conditions and medications could alter the procedure protocol or candidacy regarding the success of a dental implant working. Chronic illnesses, for example, may require further evaluation. Certain drugs, such as steroids or immune suppressors could pose potential healing or acceptance issues. If you are pregnant, it may be best to wait until after the pregnancy when hormone levels have leveled. For younger candidates, it is best to wait until you have stopped growing and have a mature jawline from which to implant the new tooth. Tobacco users will be educated as to how smoking and tobacco use can compromise the results. Candidates for a dental implant should agree to follow a regular dental care schedule with a willingness to adopt proper dental care of the teeth and gums. Also, people who intensely clench or grind their teeth could place too much pressure on the new implant, which could put a successful outcome at risk. Our Jupiter, FL dental team will provide a thorough evaluation to see if you are a good candidate for dental implants.
The Evaluation
Upon a thorough examination of the jaw, teeth, mouth, and general health, your dentist will dive deeper to get a more unobstructed view. Typically, X-rays and a computed tomography scan will be performed for an inside look of the missing tooth area, bone loss, bite assessment, and sinus and nerve location prior to the procedure. Sometimes a model of your teeth is also made before the implant procedure. Once you have been determined to be a candidate, your dentist will discuss the best possible option for you. Details includes details regarding the process, length of treatment, recovery, and cost. Collaboratively, you and your dentist will comprise a comprehensive plan.
Dental implants are one of the safest, most predictable outcomes in modern dentistry today. Your new teeth, or tooth, can give you that boost of confidence and security you have learned to live without in your daily life. So many of our daily life activities depend on our teeth like eating, talking, and even our facial appearance. SEDA Dental of Jupiter, FL will evaluate your dental implant candidacy and talk with you about your goals. Through a comprehensive examination, our dentist will provide you with a plan that will make you feel confident. If you are missing one tooth or several and are considering a dental implant, then call or schedule your consultation with SEDA Dental in Jupiter, FL today today for more information.