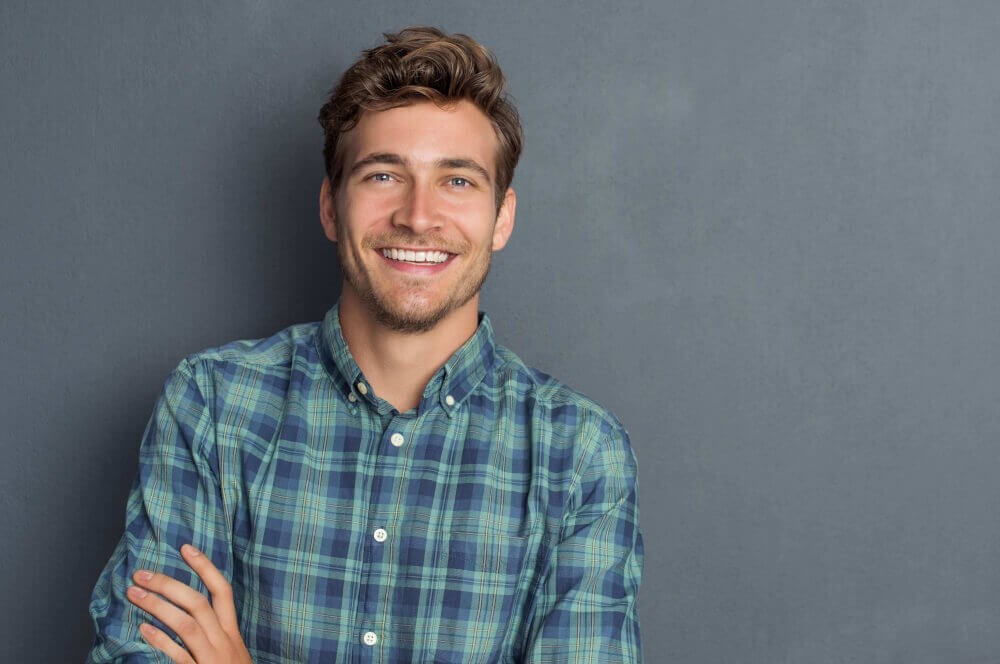 Tooth loss is more common in adults than you think. Tooth decay, infection, gum disease, and trauma are all common causes of missing teeth. Aside from affecting the ability to chew correctly, having multiple missing teeth can lead to a myriad of problems even as significant as potentially affecting your overall health. A person's smile, speech, and self-esteem are often culprits of this embarrassing and troublesome problem. Men and women in Jupiter, FL often settle with dentures which present their own set of issues, are uncomfortable to wear, and a hassle to manage. But, imagine if you could replace all your missing top or bottom teeth with just four implants?
Advancements in dental implant technology are providing people who have missing teeth with real solutions to their problems. All-on-4 dental implants make it possible for patients not to feel embarrassed or ashamed about having missing teeth thanks to these fixed, non-removable dental implants. The professional dentists at SEDA Dental of Jupiter in Jupiter, FL, offer this innovative procedure so their patients can start living life with a full, permanent set of teeth once again.
What is All-on-4?
As its name suggests, All-on-4 uses four dental implants that are customized for prosthetic teeth on the upper and lower arch of the patient's mouth. Similar to the process used with standard dental implants, All-on-4 requires small, screw-like titanium posts to be surgically implanted into the jaw bone. Typically, a pair of posts are implanted near the front of the jaw, and another pair is situated along the sides, creating a complete set of upper or lower teeth. When the entire mouth is restored, as many as eight implants may be needed. Porcelain, acrylic, or composite material make up the arches of the prosthetic teeth that are placed atop the posts. All-on-4 implants are functional while providing a dependable hold and pleasing smile.
How do All-on-4 implants compare to dentures?
All-on-4 is different from traditional dentures in that the teeth are secured to the jaw. Men and women who have dentures must use an adhesive that does not guarantee the risk of slippage while eating or speaking. Also, dentures are removable and require special care instructions to keep them clean and functional. Movable by nature, patients often complain that certain foods may be difficult to chew or can become lodged beneath traditional dentures. Also, dentures may move around in the mouth and can feel uncomfortable. These issues are not a concern for All-on-4 patients. Their prosthetic teeth are surgically fixed in place so that they function and can be cared for in the same way as natural teeth for many years to come.
The All-on-4 process explained
It may be hard to believe, but you can have a brand new smile, featuring all of your teeth, in just two dental visits. At SEDA Dental of Jupiter, the first step in the All-on-4 process is to take digital impressions and x-rays of your mouth. During this visit, we will place your same-day restorations in your lower and/or upper arch. A temporary restoration will be placed while your permanent dentures are being made. Once your implants have fused to your gums and bone, a second appointment will be made to place your new custom-made dentures or permanent replacement teeth.
What to expect during recovery?
It is normal to feel some pain or discomfort following your implant surgery. Over-the-counter pain medications should help these symptoms. Detailed post-surgical care instructions from the dental team at SEDA Dental of Jupiter will provide information regarding any dietary restrictions and cleaning directions. Follow-up appointments are an essential part of the recovery protocol to ensure proper healing of your gums. Once cleared by one of our dentists, normal tooth brushing and regular flossing may be resumed to protect your new implants as well as your other teeth. Maintaining an oral health schedule which includes examinations, where the stability of your implants will be checked, and twice-yearly professional cleanings will keep your new implants in good shape.
Is All-On-4 right for you?
Jupiter, FL area patients who are ready for a permanent solution to their missing teeth will love All-on-4 implants. Their ability to transform your smile is invaluable. In just two dental visits you could have the radiant smile you have always dreamt about. If you are interested in hearing more about this innovative solution then we encourage you to call today to schedule a consultation with one of our experienced dentists at SEDA Dental of Jupiter. Your new smile is waiting on you!