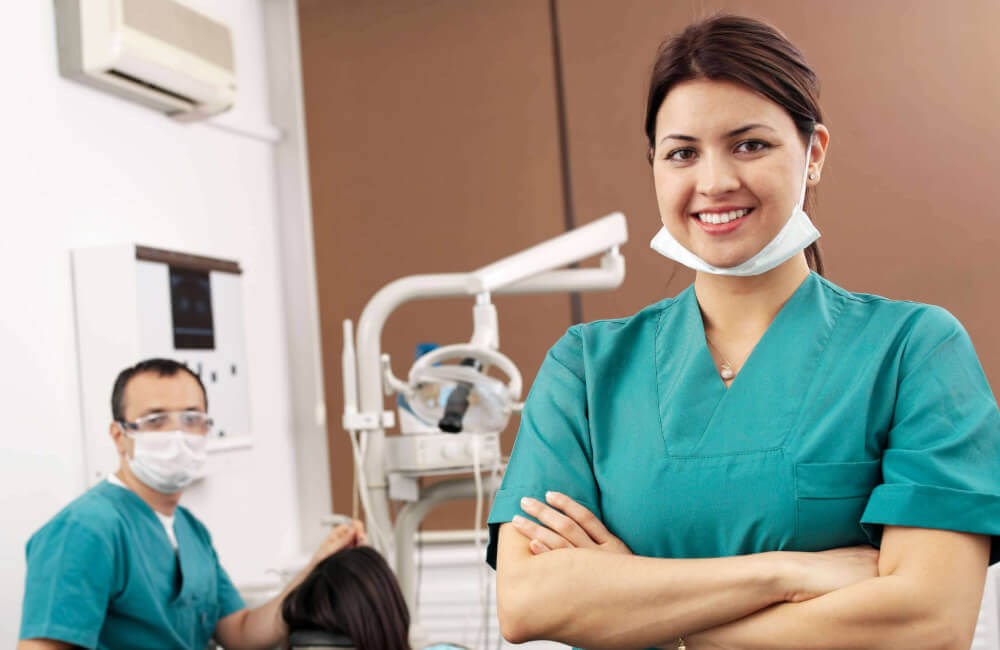 If you have one or more missing teeth, you may know that a dental implant is one of the best options for restoring proper function to your mouth along with an excellent appearance to your smile. These durable devices consist of a metal post that is surgically placed into the jaw and affixed with a prosthetic tooth. Once in place, they look, perform, and can be cared for in the same way as natural teeth.
The dental implant procedure can be an involved one. Ideally, it should be completed by an expert dentist who has received extensive training and performs implant surgery regularly. Not sure how to find a qualified dentist to install your implants? The experienced dentists at SEDA Dental of Jupiter, FL share their advice with patients as they begin their search.
Recommendations and reviews
Given the rising popularity of dental implants, chances are you already have a trusted family member or friend who has previously undergone the surgery. Ask them whether they're willing to share the name of the dentist who performed their procedure and if they would recommend him or her to others. Inquire about their experience, especially as it relates to their interactions with the dentist. How pleased are they with their results?
The dentists at SEDA Dental of Jupiter, FL also suggest that patients conduct some online research to learn about area dental professionals. Ask others on social media about who they used and whether they had a good experience. Research the names that you are provided. See what kind of training and background they have and if they specialize in dental implants. Pay close attention to the reviews that are penned by patients, as these can lend some excellent insight. Although not all information found online is completely accurate, it can be an excellent starting point.
Hours and location
As part of your online research, be sure to note the physical address of the dental practices that you are considering, as well as their hours of operation. Does the location and schedule work for you? Would you prefer a dentist closer to home? Will you be going to the dental office directly from school or work? As simple as these questions may seem, they are important since more than one appointment is necessary to complete your dental implant procedure.
Make the most of your consultation
In advance of your dental implant consultation, prepare a list of questions about the procedure that you want the dentist to answer. What are the risks involved? What type of anesthesia will be used? What will the recovery process be like? When will you be able to resume eating, brushing and flossing again normally? Other helpful questions to ask may include:
What is your experience performing dental implants in Jupiter?

How many dental implant patients have you successfully treated?

Will more than one dentist be involved with my procedure?

Can you estimate how many appointments will be required?

How long will my procedure take to complete?
A skilled, experienced dentist such as those at SEDA Dental of Jupiter, FL, will answer all your questions thoroughly and concisely in terms that are easy to understand. This should help you feel more at ease about selecting the right dentist for the job, as well as confident about having a successful outcome for the procedure.
Inquire about experience and credentials
It is extremely important for patients to learn whether their dentist possesses the experience and qualifications necessary to safely and properly place their dental implants. Be sure to ask the dentist whether they have received any specialized training in implant dentistry as well as how many of the procedures they perform annually. More is better in this case. An experienced dentist will be able to provide you with the guidance and recovery information you need to achieve an excellent aesthetic outcome and restore proper function to your mouth.
View their smile gallery
Reputable, qualified dentists such as those at SEDA Dental of Jupiter FL will invite you to view before and after photos of previous dental implant patients. In most cases, these images can be found on the website of a dental practice or are available at the dental office. Be sure to do so, since this will provide the best opportunity for you to assess the work that the dentist performs as well as the outcomes that he or she is typically able to produce. These photos may also help you decide whether to move forward with this dentist or seek a second opinion. If a dentist cannot or refuses to allow you to view their smile gallery, consider that a red flag and consult with another dental professional.
Dollars and sense
When performed to restore functionality, it is possible that a portion or all your dental implant procedure costs will be covered by insurance. Qualified dental practices will work with patients and their insurance providers to determine which procedures and expenses are covered. However, if you opt for dental implants for cosmetic reasons, be prepared for the possibility that the costs may need to be paid for entirely out of pocket.
Everyone enjoys getting a great deal. Although deep discounts are usually considered a good thing when purchasing items such as clothing, cars, and cruise vacations, that typically is not the case when dental implants are concerned. In general, most dentists price their cosmetic dental services competitively. During the consultation, patients should be provided with exact costs as well as a written estimate for the fees associated with their procedure. The staffers at SEDA Dental of Jupiter, FL, will gladly discuss potential payment methods with you as well as share information about any affordable financing options that are available.
The search is on
The process of getting dental implants is not one to be taken lightly. A skilled experienced dentist such as those at SEDA Dental of Jupiter, FL can perform this transformative procedure and achieve excellent aesthetic results while simultaneously reestablishing proper oral function. Call today and schedule an appointment to learn more about the benefits of dental implants.