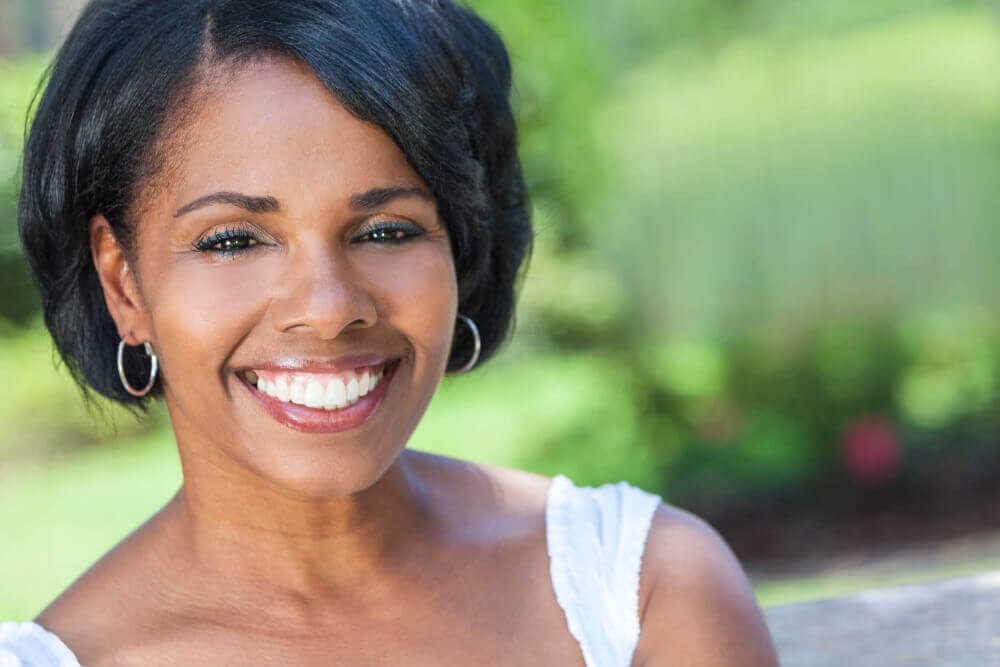 It can be a major embarrassment to have missing teeth. This condition may impede one's ability to speak properly and smile freely, which can send self-confidence levels plummeting. Even more detrimental, when teeth are absent it can be difficult to chew certain foods. This may prompt sufferers to select items that are less nutritious, which ultimately can lead to malnutrition and other health issues. For decades, removable dentures, with their reputation for being inconvenient and uncomfortable, were the only option available for Jupiter area patients who are missing most or all of their teeth.
Thankfully, dental technology has changed. Patients can once again enjoy the benefits of having full, fixed sets of non-removable top and bottom teeth thanks to All-On-4 dental implants. Besides restoring smiles, the skilled team of dentists at SEDA Dental of Jupiter explain how these innovative implants can work to improve patients' health and boost confidence in their appearance.
What are All-On-4 implants?
All-On-4 is a full arch of highly customizable prosthetic teeth that are installed in a process similar to that of traditional dental implants. Small titanium posts that look similar to screws are placed surgically into the jawbone. Most patients receive a total of four implants. Two are placed vertically near the front of the jaw, and two others are set on an angle along the sides. It may be necessary to place eight implants when the entire mouth is restored. Arches of prosthetic teeth, made of durable porcelain, acrylic, or composite materials, as affixed on top of the posts, which can provide patients with a stunning smile along with proper oral function.
Traditional dentures, which require the use of an adhesive, typically are removed from the mouth at night. One of the chief complaints that patients in Jupiter have about dentures is that they tend to slip around. This can be particularly problematic since it usually occurs at the most inopportune times such as when one is eating or speaking. They also require special care to keep them looking good and functioning well. It is possible for food to become stuck beneath the appliance, and snacks such as popcorn, some raw fruits and vegetables, and sticky treats can be difficult to chew with dentures.
All-On-4 implants are different. Because they are secured to the jawbone by the dentists at SEDA Dental of Jupiter, this eliminates the need and ability to remove them from the mouth. They also can be easily cared for with regular brushing and flossing. Unlike denture wearers, those with All-On-4 dental implants can feel comfortable and confident knowing that their implants function and appear exactly like natural teeth.
How All-On-4 implants are placed
A complete oral examination is necessary to determine whether a patient is a candidate for All-On-4 dental implants. It is essential that the jaw bone be healthy enough to support titanium implants. If previous bone loss has caused the bone to lack adequate volume, a bone graft may need to be performed in order to strengthen the jaw before the implants can be placed. This may lengthen the overall treatment process.
During your first visit to SEDA Dental of Jupiter, a customized treatment plan will be devised for your All-On-4 implant treatment. Sites for the implants will be determined, digital x-rays will be taken, and impressions will be made of your mouth. The implant sites will be numbed before surgery begins. The upper and lower jaw bones will be accessed via minimal incisions made in the gums. Small holes will be drilled into the jaw and the implant posts will be placed before the sites are sutured closed. Temporary tooth restorations will be placed atop the posts, which will allow your mouth to look and function normally while your custom dentures are being created.
Once the implants have fused properly to your gums and bone, patients will return for a second appointment in which the dentists at SEDA Dental of Jupiter place your permanent dentures.
The recovery process
It is not unusual for patients to experience some bleeding in the hours following All-On-4 implant surgery. Light bruising and swelling may persist for a few days, after which time these symptoms should begin to subside. For most Jupiter patients, over-the-counter medication is all that is needed to ease pain and other symptoms. It also may be best to eat only soft foods for a time. Keeping the mouth clean is a key part of the healing process. The dentists at SEDA Dental of Jupiter may advise you to rinse your mouth with salt water or prescribe a medicated solution for you to begin using about 24 hours after surgery. A soft brush is all that should be employed to gently clean the incision sites until they are healed. Patients should refrain from participating in strenuous activities, including exercise, for several days after the procedure. Smoking should be avoided entirely after undergoing All-On-4 implant surgery since it can prevent proper healing and potentially cause future implant failure.
Keep in mind that it may take up to nine months for your implants to properly and securely fuse to your jaw bone and gums. During that time, your custom All-4-One dentures will be crafted so that they may be placed later during your second appointment.
Getting your new smile
Once the dentists at SEDA Dental of Jupiter determine that the healing process is complete, it is time for the next half of your All-On-4 treatment. Small devices called abutments will be screwed onto the titanium implant posts that serve as the base for your custom dentures. Once affixed, the dentures will be checked to ensure an excellent fit and that your bite is properly aligned. Although regular dental implants are designed to close small gaps or restore single teeth, All-4-One dental implants are meant to closely resemble full sets of natural teeth. As such, they usually feature the appearance of the gums between the teeth. Because they are extremely durable, the implants usually are longer lasting than traditional dentures.
Are you interested in All-On-4?
Tooth loss can damage not only your self-confidence but also your overall health. Revolutionary All-On-4 dental implants offer patients an alternative to the discomfort and maintenance required by traditional dentures. Schedule an appointment at SEDA Dental of Jupiter to learn how these incredible implants can restore function to your mouth and give you a spectacular smile.