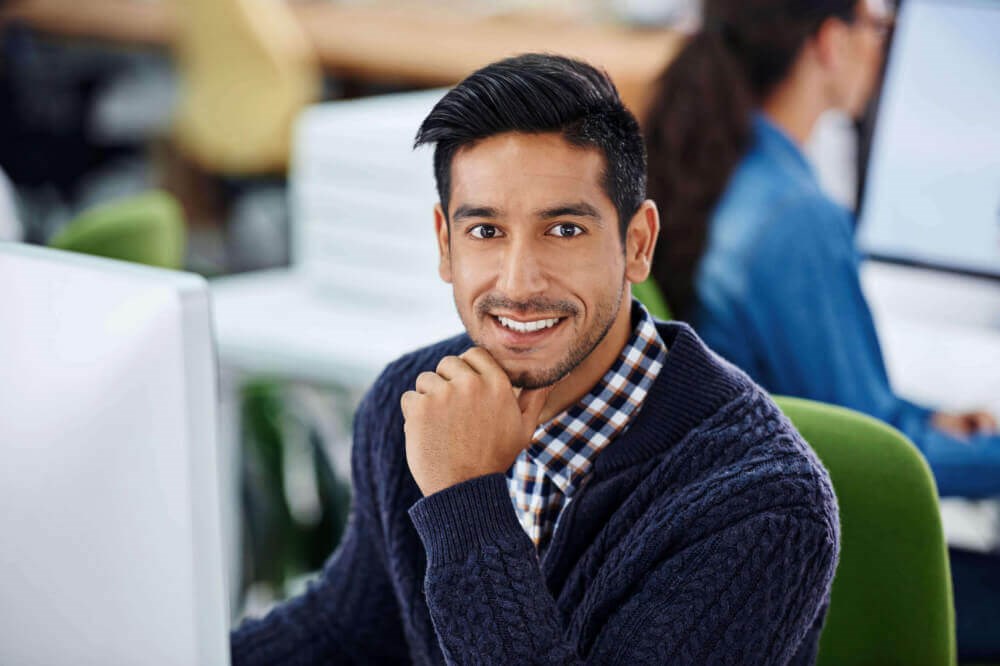 When teeth are missing, it can be embarrassing. As a result, you may attempt to conceal your mouth while talking, laughing, or smiling. When one or more teeth are lost due to decay, gum disease, or injury, may it become difficult to speak properly. Chewing correctly can also be a challenge and may spur the development of more serious health conditions, such as malnutrition. It is extremely important to replace teeth that are missing as soon as possible. Thanks to advancements in restorative dentistry, several options are available to help you get your smile looking and functioning its best once again.
Dental implants are considered one of the best options for replacing missing teeth. These innovative devices offer the best of both worlds: Not only do they look exactly like natural teeth but they also function and are cared for in precisely the same manner. The experienced dentists at SEDA Dental of Jupiter, FL are dental implant experts. Read on to learn what makes innovative dental implants a superior choice over other restorative options when partnering with a skilled team.
What Are Dental Implants?
Composed of titanium alloy, the same material that is used to make knee, shoulder, and hip implants, dental implants consist of small posts that come in various sizes and heights. They are surgically placed directly into the jawbone. The post eventually fuses with the jawbone and acts as a root to support a prosthetic tooth, which usually is a custom-made porcelain crown, bridge, or denture. The artificial tooth is affixed to the post and works to restore functionality and a natural-looking appearance to the mouth. Besides preserving natural bone in the jaw, implants may also stimulate future bone growth.
To protect the longevity of their dental implants, Jupiter, FL patients must maintain good oral health habits. These include brushing and flossing twice daily and scheduling regular exams and cleanings at SEDA Dental of Jupiter. Read on to learn more about the many benefits afforded by dental implants.
They Are Long-Lasting
When it comes to replacing teeth, there are three main options from which to choose: dental implants, dental bridges, and dentures. Of these, only implants have the potential to last a patient for decades or longer. Once attached to the jawbone, the metal post holds one or more the teeth in place more securely than any other restorative device that is available today.
Although dentures can be used to replace multiple missing teeth, many patients find them uncomfortable since they tend to move and shift in the mouth. The prosthetic teeth can also wear out relatively quickly. Affixed to the jaw with an adhesive substance, it can be difficult to eat certain chewy or sticky foods while wearing dentures. Meanwhile, dental bridges are not an ideal option when most of a patient's teeth have been lost, since they require healthy natural teeth to hold the artificial teeth in place. While they can last for many years, most bridges will need to be replaced at some point.
All-on-4® dental implants, a full arch of custom-crafted prosthetic teeth, can be an excellent option for patients who have many missing teeth. Screw-like titanium posts are surgically placed into the jaw bone, usually near the front of the mouth and along the sides for a total of four implants. As many as eight implants can be used to create complete sets of upper and lower teeth. High-quality prosthetic teeth are placed atop the posts to restore a patient's smile and proper oral function that usually can be enjoyed for a lifetime.
They Function Normally
Dental implants are frequently recommended for patients by the dentists at SEDA Dental of Jupiter versus other options. This is largely due to the fact that, unlike dentures and bridges, implants function exactly as natural teeth do. For example, when a denture wearer attempts to take a bite from a juicy ear of corn or a crisp apple, it is possible for the dentures to loosen or fall out. Similarly, patients with dental bridges must also exercise caution when enjoying hard-to-eat foods since the devices also can come loose. However, since dental implant posts fuse with the jawbone, they remain firmly in place and boast the same strength as natural teeth.
They Look and Feel More Natural
One of the biggest reasons why patients opt for dental implants in Jupiter, FL over other restorative devices is because they are comfortable and feel more like natural teeth. Secured to the jaw, the prosthetic teeth cannot come loose or shift in the mouth, so patients can feel more confident wearing them. Tooth decay cannot develop on implants, which are easily cared for with daily brushing and flossing and regular dental cleanings. They also look remarkably like natural teeth. In fact, it may be difficult for others to know that dental implants are present within the smile.
Are Dental Implants Right for You?
If you are missing one or more teeth, you may be wondering what the best option to improve your smile and restore function to your mouth might be. There are numerous benefits associated with long-lasting dental implants. These artificial tooth roots fuse with the jawbone to ensure a proper, natural-feeling appearance and fit. Schedule an appointment with the highly skilled dentists at SEDA Dental of Jupiter, FL today to learn more about this option and get the gorgeous grin that you deserve.