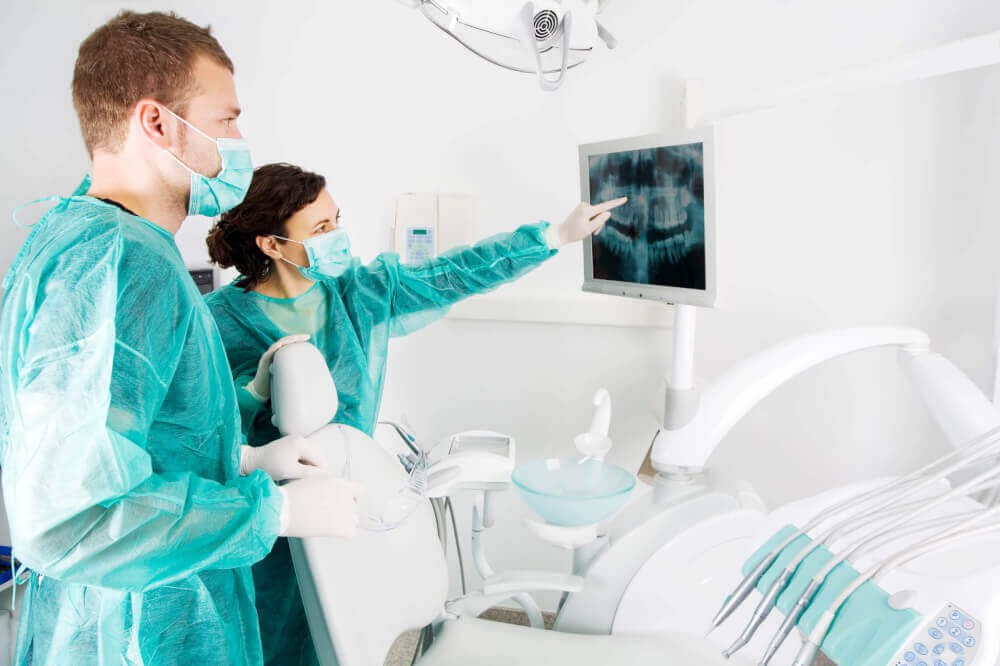 Teeth can be lost for a variety of reasons throughout someone's lifetime. Tooth decay, infections, an accident, or lack of a healthy diet can all be contributing factors why someone may lose one or more of their natural teeth. While missing teeth are a cosmetic issue, they can also compromise how you talk and eat, as well as your overall dental health. Immediately replacing a missing tooth after extraction will prevent further dental issues in addition to keeping your remaining teeth as healthy as possible.
The experienced dentists at SEDA Dental of Jupiter in Jupiter, FL are able to help patients who have experienced tooth loss and determine the best plan of action to replace the missing tooth or teeth so that further dental issues aren't encountered as a result. Here is some helpful information on why it is important to immediately replace missing teeth and what the dental professionals at SEDA Dental of Jupiter can do to help you.
Reasons for why adult teeth are lost
Missing or extracted teeth can not only affect your smile but can also be a chain reaction to other dental problems. Few individuals make it through their entire life without losing a tooth at some point. Teeth are lost due to poor dental health, poor diet, an accident, or a necessary dental extraction. According to the American Dental Association, 13% of individuals by the age of 50 will have lost a permanent tooth due to gum disease, tooth decay, or an accident. Missing teeth not only affect your smile, but they affect your overall health. Your teeth are the first tool needed to help digest food, so your dental care is an integral part of your well-being.
When missing teeth are not replaced
When men and women in the Jupiter, FL area have lost a tooth for whatever reason, there are other components that can be affected if they are not replaced. While a person's smile is naturally altered, missing teeth create more issues in that they give remaining teeth less support. Teeth surrounding a missing one will immediately start to move or shift into the newly open space which can change a person's overall bite. Teeth that were once straight can then become severely crooked making it harder to even replace missing teeth later down the line, which is why it is so important to find a resolution to a missing tooth or teeth as soon as possible. Another concern with remaining teeth shifting when missing teeth are not replaced is that it can cause other dental concerns. Regular oral hygiene habits such as brushing or flossing can become more difficult, allowing food or debris to build up. The result can be cavities, tooth decay, periodontal disease, and even more tooth loss.
Replacing missing teeth
Once a tooth has been lost, it is in your best interest to have it replaced immediately. The dental professionals at SEDA Dental of Jupiter can give you the best options for your situation once they have done a thorough examination. With all the dental advancements and cosmetic options today, it has never been easier to replace a lost tooth in a relatively fast time period.
Some of the more popular choices among patients in Jupiter, FL to replace missing teeth are dental implants or bridges. Dental implants are more like a natural tooth and are surgically anchored to the jawbone for permanent support. A bridge is an artificial tooth that replaces a missing one but is anchored by two crowns on surrounding teeth to essentially create a bridge. The dental bridge procedure is typically a shorter process than getting an implant, but an implant may yield a longer-lasting result. Because of the different options available, it is best to consult with a professional dentist who is well-versed in multiple dental procedures that address immediate placement after a tooth extraction, such as the team of dentists at SEDA Dental of Jupiter.
Does the location of missing teeth matter?
No matter where your missing teeth are located, tooth loss can cause remaining teeth to shift, affecting your overall bite, your speech, and even creating further dental health issues. Obviously, if you have lost a front tooth your smile is immediately impacted. This may cause emotional distress for men and women in Jupiter, FL, making individuals extremely self-conscious when smiling, talking, or being in social situations. A missing molar in the back of the mouth can cause less of an aesthetic ripple, but creates other dental problems. Surrounding teeth begin to come displaced due to lack of support which can lead to other dental issues like cavities or tooth decay of healthy teeth. No matter the location, getting your missing teeth replaced should be a priority to save your other teeth in the future.
If you have experienced tooth loss, let the dental professionals at SEDA Dental of Jupiter help you with immediate placement after a tooth extraction. Our team of professional dentists can help you determine what dental procedure will be the best choice to replace your missing teeth and assist you with maintaining your overall dental health before issues arise. We invite you to call or schedule a consultation at the office of SEDA Dental of Jupiter today to get replace your missing teeth and get your dental health back on track.