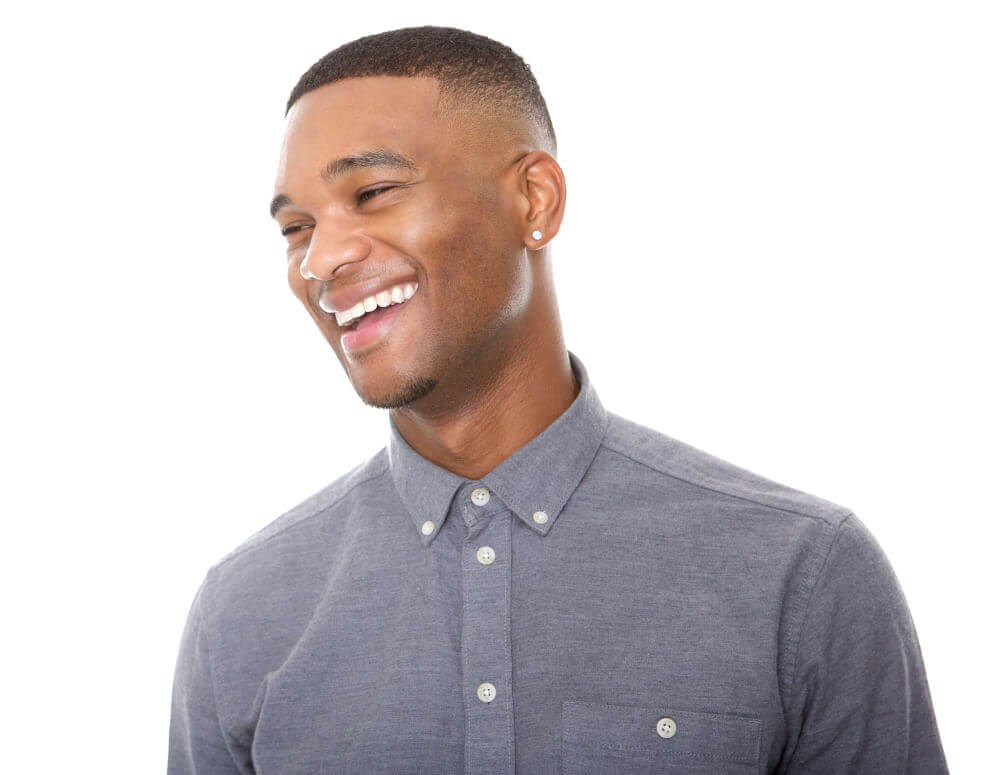 Dental implants are one of the safest and most effective ways to return function and appearance to the smile after tooth loss. Many Jupiter, FL patients, especially older individuals, will lose an adult tooth at some point in their lifetime. While this may seem to be only a cosmetic concern, failing to replace an extracted or missing tooth can bring on other dental issues. The teeth play a valuable role in several activities throughout a day, such as during eating and speaking. When teeth are missing, it can cause other surrounding healthy teeth to shift out of place. This can result in a change in facial features and a misaligned bite and may contribute to gum disease and tooth decay. To keep your smile healthy and in top shape, replacing a missing tooth may be necessary.
The experienced dental experts at SEDA Dental of Jupiter offer the cosmetic and oral help of dental implants. Dental implants are a tooth replacement option that brings numerous advantages over traditional dentures or bridges. This solution may be a good choice to consider when faced with the loss of natural teeth. Implant-supported restorations can improve dental health and offer natural-looking smile results. If you have tooth replacement needs, read on to learn how dental implants may save your smile and how SEDA Dental of Jupiter can help.
Reasons for tooth extractions
There are many different reasons why a person may need to have a permanent tooth removed. A common reason is tooth decay. When severe tooth decay extends up into the center of the tooth, it leaves the tooth exposed to bacteria in the mouth. This can lead to infection. If a tooth is damaged and cannot be salvaged, then it may need to be extracted to prevent the infection from causing further harm to oral or general health. Gum, or periodontal, disease is also another type of oral infection that can lead to the need for a tooth extraction in order to preserve oral health. An impacted tooth or a tooth that sustained trauma may also need to be extracted to improve overall oral health and wellness.
A whole new smile
When a permanent tooth needs to be removed due to dental issues or has been lost in an accident, it creates a cosmetic concern that can change the smile. This may impact a person's self-esteem over how others may perceive them. Those in this situation may think, "Can they see my missing tooth if I smile big?" or "If I laugh, will they see that I have a tooth missing?" Restoring the smile with a dental implant can help to restore self-confidence. This dental procedure from an experienced Jupiter, FL dental team can be highly effective to fill in the void and give a patient back their smile, especially if a front tooth is lost.
The benefits of dental implants
Dental implants are the newest, most popular way to treat tooth loss. One of the biggest advantages is that they are designed to last and can be a permanent solution for tooth replacement. Patients who maintain proper oral hygiene and see a dentist regularly for dental cleanings and examinations can have their dental implants last for years. Dental implants also function like normal teeth and look very natural. When implant-supported restorations are prepared by an experienced dentist, they blend in shape and color to match surrounding teeth. Dental implants are durable, aesthetically pleasing, and can offer a long-term solution to patients.
Dental implants provide a solid foundation
Dental implants are devices that are anchored to a patient's jaw where a tooth is missing or has been extracted. This offers the ideal foundation for tooth replacement. With a titanium screw that acts as a tooth root, this small device allows for a restoration or "fake tooth" to be attached for a permanent tooth replacement solution. Implant crowns, or restorations, are custom-made and designed to match a patient's natural teeth in color and shape. Once the mouth has healed and the implant screw has adhered to the jawbone, then the crown can be attached to complete the smile.
The dental implant results
Patients in the Jupiter, FL area needing a single-tooth dental implant can expect about an hour-long visit for the initial surgical procedure. The first step is for the experienced, qualified dentists at SEDA Dental of Jupiter to skillfully anchor the implant structure into the bone. In many cases, a patient's mouth must heal first and allow the titanium screw to properly settle in before a crown can be placed on top. Once that has occurred, patients will return to have their custom-made crown put into place. With proper dental care, dental implants can last for many years. Some patients have their dental implants last a lifetime. Replacing missing teeth with dental implants not only enhances the smile but it can also restore oral health and proper function. Patients can once again feel comfortable when eating and more confident when smiling.
If you need to have a tooth removed or have lost a permanent tooth, it can greatly impact the function and stability of your mouth. Replacing one or more teeth with dental implants from a skilled Jupiter, FL dentist can be an effective and safe way to bring back health and appearance and save your smile. Do not let a missing tooth make you feel embarrassed. We invite you to call SEDA Dental of Jupiter today to get the help you need. The qualified, experienced dentists and professional staff can assess and determine the treatment solutions you need to return form and function to your smile.