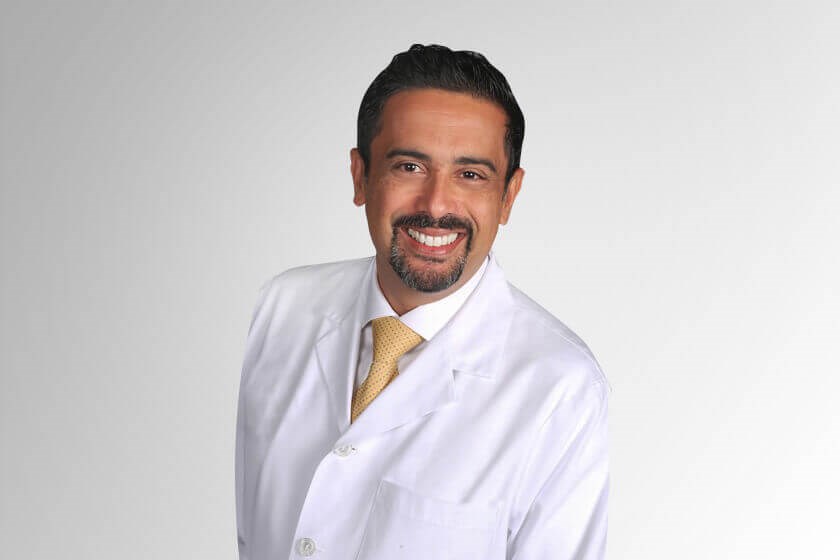 Dr. Omar Abdo is a board-certified prosthodontist and a diplomate of the American Board of Prosthodontics. At SEDA Dental of Jupiter, Dr. Abdo focuses his professional practice on restorative dentistry, complex denture therapy, maxillofacial prosthodontics, as well as advanced cosmetic, reconstructive, and implant dentistry. With over two decades of expertise, Dr. Abdo has acquired valuable clinical experience and furthered his knowledge through continuing education and teaching. His training, experience, and a quest for excellence has provided him with a genuine and meticulous treatment style, which he uses to offer his patients a comfort level and understanding of their treatment options.
At SEDA Dental of Jupiter, Dr. Abdo provides a variety of dental treatments to offer both aesthetic and functional results for his patients. As a part of cosmetic and restorative dentistry, Dr. Abdo offers teeth whitening, smile makeovers, veneers, dental bonding and contouring. For the restoration of his patients' smiles, he is skilled in performing tooth extractions and the placement of dental implants, including All-on-4 and implant-retained bridges. Additionally, Dr. Abdo provides advanced, periodontal, and general dentistry procedures.
Dr. Abdo is a graduate of the University of Illinois at Chicago with graduate specialty training in advanced combined prosthodontics and has earned his Master of Science degree in oral science at the University of Illinois Graduate College. After several years in practice in West Palm Beach and Jupiter, Dr. Abdo recognized the emerging need for comprehensive dental care in the South Florida area. He began to concept DaVinci Dental as a multi-specialty practice committed to providing patients with the highest possible standard of dental care available. He wanted to deliver all facets of dentistry under one roof, including general and family dentistry, implant and cosmetic dentistry, along with an excellent hygiene department, prosthodontics, endodontics, oral surgery, and periodontics. Dr. Abdo's mission became going beyond the preservation and maintenance concepts of general practice.
Prior to establishing his prosthodontic practice in Jupiter in 2005, Dr. Abdo was in private practice in Chicago and served on the prosthodontic staff at the Department of Veteran Affairs in Milwaukee and West Palm Beach. He quickly expanded his practice to include the most challenging aesthetic and functional dental cases, often involving full and partial mouth rehabilitation, removable dentures, and complex implant and crown/bridge procedures. Among his affiliations, Dr. Abdo is a Fellow of the American College of Prosthodontists and has held faculty appointments with the University of Illinois, Marquette University School of Dentistry, and the Nova Southeastern University School of Dental Medicine.
Dr. Abdo is a member of several prestigious dental organizations, including:
The American College of Prosthodontics
The Academy of Osseointegration
The American Academy of Fixed Prosthodontics
The American Dental Association
The American Board of Prosthodontists
The American Academy of Implant Dentistry
The International/American Association for Dental Research Education
Related Posts